Raw Ignition
Love's Warrior Book 2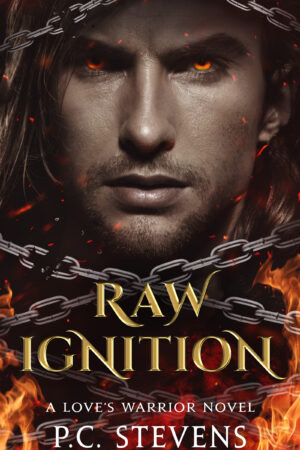 May 21, 2021

While taking advantage of a rare escape opportunity, a sex slave meets a lady warlock he's powerless to resist.
Naomi's a Blood Lord—a warlock of royal rank who hunts demons to collect their blood for warlock consumption. While on duty in Underworld, she runs into Pierce, a fire fae who stirs feelings and needs she thought long dead.
Following a passionate encounter, Naomi aids Pierce in his escape and they part ways. Saying goodbye should be easy. Yet Naomi persistently haunts Pierce's thoughts, and she can't stop desiring him, yearning for him...
Pierce's freedom doesn't last long. But it's not his slave master who comes for him.
"You're changing," his captor alleges as he dumps Pierce in a cell somewhere beneath Dark Dimension's wilderness.
Changing... into what?
Naomi soon discovers exactly what. To her horror, she learns she might've set a monster loose into the world. She must find him, because duty demands it. Not because she aches to see him again. No, not because of that...
Other Books in this Series